"dan diantara tanda-tanda kekuasaa-NYA, ialah diciptakan-NYA
untukmu pasangan hidup dari jenismu sendiri supaya kamu
mendapat ketenangan hati dan dijadikan-NYA kasih sayang diantara kamu.
Seseungguhnya yang demikian menjadi tanda-tanda
kekuasaanNYA bagi orang-orang yang berfikir"
( Surah Ar-Rum : 21 )
Location : Bachok , Kelantan
Date : 29.11.2009
hari yg membawa seribu makna dalam hidup nik...
cukup indah untuk di kenang..
takkan dapat di lahirkan dengan kata2..
Alhamdullilah..dengan sekali lafaz nik sah
menjadi isteri kepada mohd hafidz bin abd salam.
semuanya berjalan lancar..
dalam sekelip mata jer status cik sudah berubah kepada puan ;p
Harapan perhubungan ini akan kekal hingga ke akhir hayat.
Doakan kebahagian kami di dunia mahupun akhirat. amin
gambar tak brapa cun tp nak gak letak..
kami tak ambil photographer pro..
just relatives and friends je yg tlg amikkan gambar.
sebelum akad nikah
berdebar2 pengantin lelaki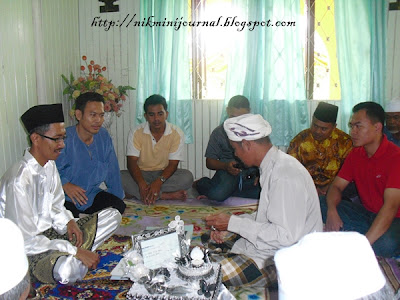 Saat2 di ijabkabulkan..
sincerely from him to me
sah sudah..
Tandatangan sijil nikah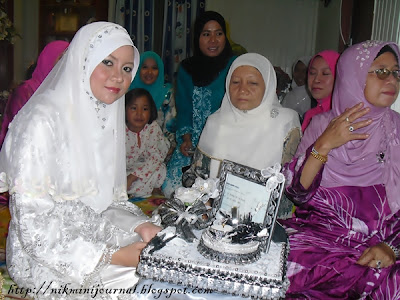 salam hubby
ciuman kaseh dr hubby terchenta
buat hubby terchenta:
jaga saya baik2 okey ;p
semoga Allah merahmati rumah tangga dan cinta kita..Amin
♥♥I LUV U SO MUCH B♥♥